Are you getting a tons of spam text messages and you looking for block spam text on iPhone, now you are in right place. Today we will show you how to block spam texts on iPhone.
Spam text are unsolicited and unwanted. Usually, spam texts are not coming from another phone. They usually generated from a computer and are sent to your phone via an email address or instant messaging account for marketing a particular product or service..
Spam messages may be irritating you. When you heard message alert on your iPhone, you stop what you're doing and check your phone; it is annoying spam text, somebody is trying to sell you something you don't want. Don't respond them. Because Responding to the text will confirm that your number is active and its leads receiving more messages, or even voice calls on your iPhone.
Luckily, there is multiple way to stop spam text messages on iOS. Now, lets know how to block spam texts on iPhone 2023.
How to Block Spam Texts on iPhone
---
There are so many methods to stop spam text messages on iPhone or Android. This guide helps you and you can block and stop robo-texts on iPhone with the right tricks and tools.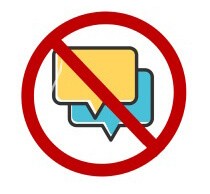 1. Block Phone Numbers to Stop Spam Texts
You can block the number which number is sending you junk messages continuously. To do this,
On your iPhone, open the annoying text message you received.
Touch the phone number or name of the sender at the top of the screen.
Then tap the Info button.
At the next screen, choose "Block this Caller" option.
Finally, tap "Block Contact" to confirm your decision.
The drawback with this approach is that spammers typically switch their phone numbers. So even if you block the number, you can still receive messages from the same spammer using a different number.
2. Block Unknown Senders
Luckily, iPhone users can filtered out and blocked all the spam messages automatically. Just follow these simple steps: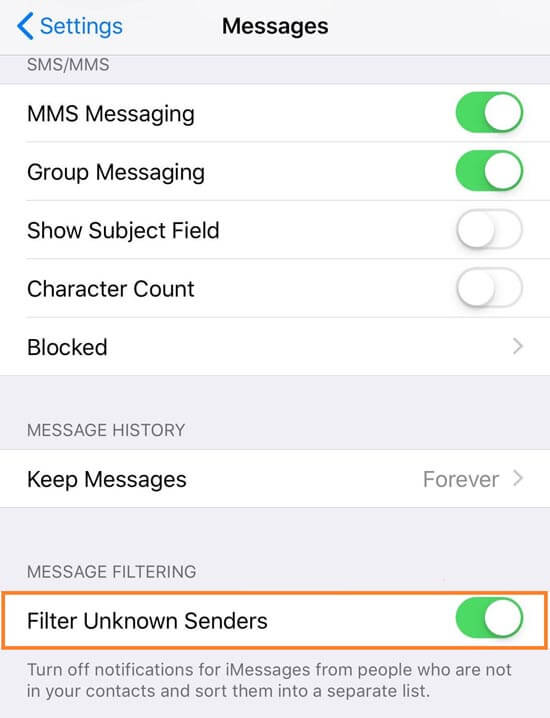 Open Settings on your iPhone.
Go to the Messages section.
Tap "Unknown & Spam".

how to block spam text messages on iphone 11

Under the Message Filtering option, toggle on the "Filter Unknown Senders" feature.
Once the settings are activated, messages received from unknown numbers will be collected in a separate list.
3. Report Spammers to Block Spam Texts on iPhone
One way to counter spam texts is by reporting unwanted texters directly to your phone service provider.
For most major carriers including AT&T, T-Mobile, and Verizon – you can report a spam text by forwarding it to 7726. (This spells "SPAM" on your phone keyboard.) This may also work with other carriers; to find out if it's possible, check with your carrier.
4. Don't respond to unwanted texts
Many spammers offer you the option to respond with STOP, but that doesn't work with scammers. Do not interact and do not respond to the spam message. If you click on a link or attachment in a spam message, it could trigger malware that infects your phone.
If you are responding to a spam message, you're only confirming to the scammer that your number is valid. From there, your phone number may be disseminated to other scammers, increasing your odds of getting more junk messages. So, the better way is not responding at all.
5. Use Text Blocking APP to Block Spam Texts on iPhone
There are so many apps available online for avoid unwanted annoying messages. Here we shows best three free text blocking apps for iOS. They all are available in app store and completely safe to use. They are,
VeroSMS
This is a best app to block spam texts on iOS and it is available in app store. With the free version of the app, you can manually add the keywords VeroSMS should filter out. This can be filter the sender number or a common spam keyword like sale, cashback, discount etc.
It is simple to use and has a user-friendly interface. This app also has whitelist and blacklist option.
SMS Shield
SMS Shield is a free spam message blocker app for iPhone that finds junk messages with a high efficiency. This app also has some manual control. You can block SMS from a specific contact and keywords. But there's no whitelist feature, like with VeroSMS.
It has a unique feature called "Traveler Mode" for people who travel often. When you turn it on, it will bock unwanted spam messages while travel.
Hiya
Hiya is another SMS blocker app. It has call blocking option too. It shows called ID when your phone is ringing. This app is help to block text messages on iphone 7 and avoid spam calls also.
Hiya's filtering is completely dependent on the data they have. And it might not work well for all countries. But if you're in the US or UK, it should be a good option.
Also Read : How to Buy More Storage on iPhone.
Final Words
There are many other options for unwanted SMS blocking app. But none of them really stood out compared to the three apps we listed above. The methods we listed above are the best way to block text messages on iPhone 11 etc. With the help of this guide you will block spam text messages on iPhone. We hope that this article how to block unwanted texts on iphone is useful to block spam messages on iPhone 8. If you have any related queries, ask us in the comment box.
Thanks for Reading..!!