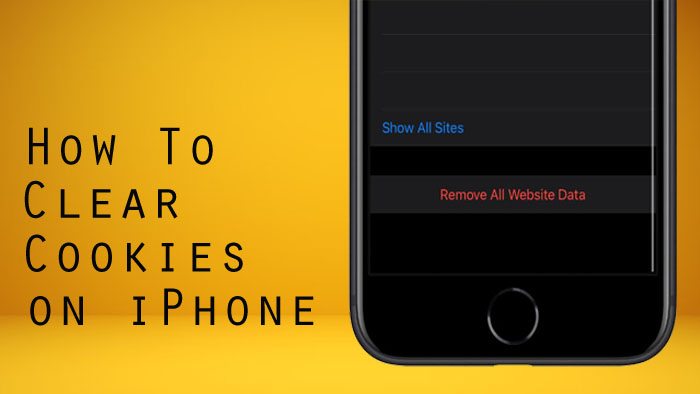 Are you looking for clear and delete cookies on your iPhone, now you are in exact place. Today, this article explains you how to clear cookies on iPhone for our readers.
A cookie is a piece of data that a site puts on your device, so that site can remember you when you visit again. When you use a browser, like Chrome to look at a website for the first time, it stores information from the site in temporary files in its cache and cookies. When you are browsing the site again, your browser will load it from the cache copy rather than downloading it all over again from the Internet. This process aims to speed up your overall browsing experience.
If you spend a lot of time online and visiting more websites for a long period, then you may have sizable cache and cookies. This may affect the speed and performance of your computer and internet, especially if you are low on hard drive capacity anyway. Clearing the cache frees up some space and may just speed things back up again.
Here are the ways to delete cookies on iPhone,
How to Clear Cookies on iPhone
Deleting the cache data helps to troubleshoot, helps to increase the loading time of web pages and increases the performance of your computer. When the app cache is cleared, all of the mentioned data is cleared. Then, the application stores more vital information like user settings, databases, and login information as data.
How to Clear Cookies on Safari Web Browser
If you use Safari web browser, you have few options to deleting cookies from the default Safari web browser on an iPhone. You can also delete your web history along with cookies, clear the cookies only/cookies for a specific website.
To Delete history, cache, and cookies at the Same Time follow below steps;
Open the Settings app on your iPhone.
Scroll down, and select Safari.
Tap Clear History and Website Data.
When prompted to confirm your choice, choose Clear History and Data to delete the browsing history and the cookies stored in the Safari browser.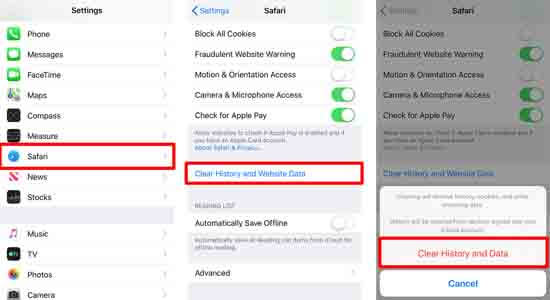 To clear your cookies and keep your history, follow below steps
Go to Settings on your iPhone, scroll down and tap Safari.
Select Advanced.
Tap on Website Data, now you can see the list of every websites that stored as cookies in Safari web browser.
To clear all the websites cookies in the list, select "Remove All Website Data". Confirm your action by tapping "Remove Now".
To clear individual cookies from the Website Data menu, swipe left on any website in the list and select Delete.
How to Clear Cookies in the Chrome Browser
Launch Chrome on your iOS/iPadOS.
Tap the menu button at the bottom right corner of the screen and choose History.
Choose Clear Browsing Data.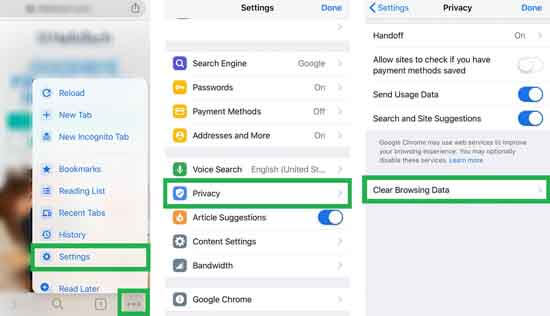 Select Cookies, Site Data, then select Clear Browsing Data.
To confirm your decision, select "Clear Browsing Data".
Final Words
Now the times to clear cookies on your iPhone. You may face problems when you use your browser including certain websites are slow to load, will not open, return an error message, hang at a certain point or otherwise refuse to respond as they should. In many cases, you can fix these kinds of errors by deleting cookie and cache.
Thanks for Reading…!!!