In recent years, the trend of filming videos on iPhones has been on the rise, thanks to the ever-improving camera lenses of the latest iPhone models. With the ease of use and portability of these devices, anyone can capture high-quality videos on-the-go and edit videos on iPhone, without the need for bulky cameras and equipment.
Often, we capture more footage than we need, and we need to trim or cut out unwanted parts to make our videos more engaging and concise. Thankfully, the iPhone's native video editing tools make this process simple and straightforward. With just a few taps, you can easily trim, cut out, or merge videos on your iPhone without the need for third-party apps or software.
Here you can find out the best way and best app to edit videos on iPhone free. Lets see for how to do..
How to Edit Videos on iPhone
---
When we think to editing videos on iPhone, there are numerous options available, both free and paid. For those looking for a free option, there are apps like iMovie, which comes pre-installed on most iPhones and offers basic editing tools, such as trimming, splitting and adding transitions. Another popular free option is InShot, which allows users to add music and text to their videos, as well as adjust the video speed and aspect ratio. And also editing videos using Photos app is a simplest way to edit.
How to Edit Videos on iPhone Using Photos App
In Your iPhone, using photos app you can edit videos easily. You can also edit video length on iPhone or slow it down directly.
Trim Videos Using Photos App
With the Photos app, you can change the video length on iPhone and start and stop
time to make your video shorter.
Open the Photos app.
Select the video that you want to edit.
Tap Edit.
Move the sliders on both sides of the video timeline to change the start and stop times.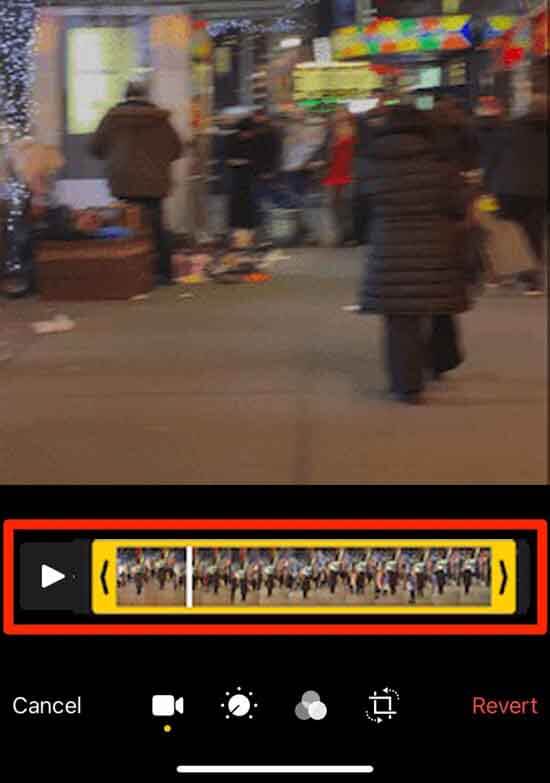 If you tap the icon that looks like a volume wheel, you can edit the color balance and more.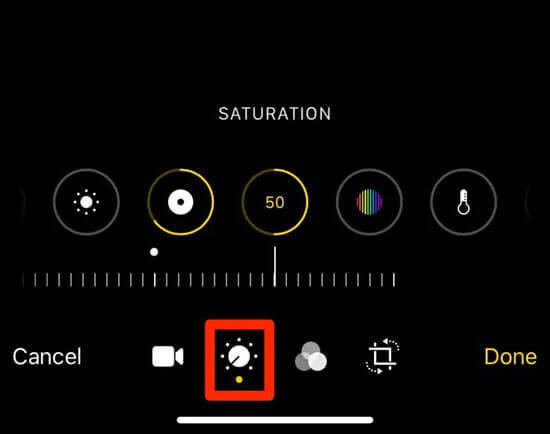 To preview your trimmed video, select the play button.
Select Done, then select Save Video or Save Video as New Clip.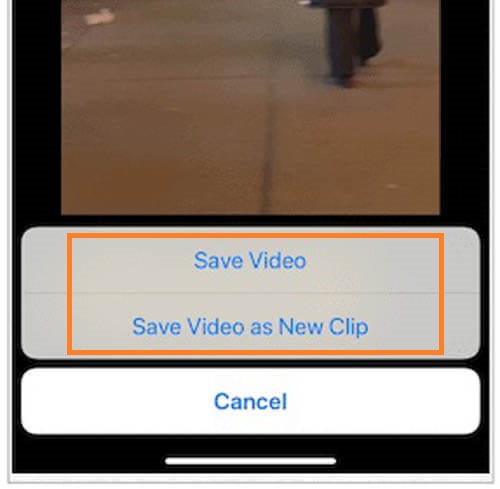 Save Video will only save the trimmed version of the video. Using the Save as New Clip option will keep the original version, as well as creating an additional trimmed version in your library.
Add Filters to Your Video and Rotate
After you've taken your video, open it in the Photos app.
Select Edit.
You can rotate, add a filter and adjust the look of your video in the Photos app.
If you're not happy with your changes, then select Cancel to revert it back to the original.
Customize Slo-mo Video
After you've made a recording in the slo-mo camera mode, you can edit which part of your video will play with the slow motion effect. That means your video can be played at regular speed and slow down for any details that you don't want your viewers to miss.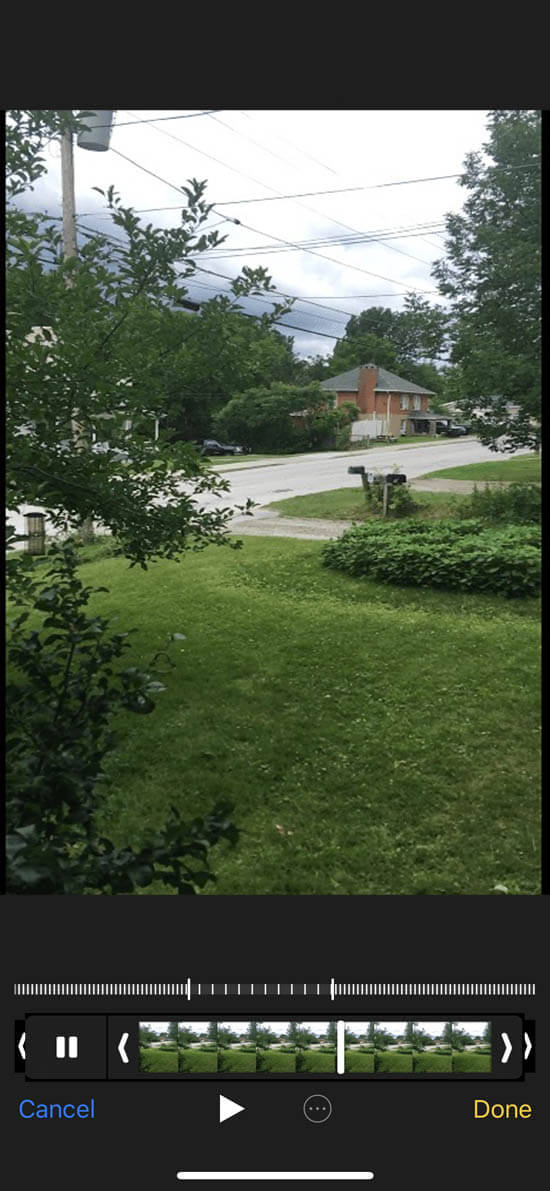 On your iPhone, tap Edit on the slo-mo video that you want to edit.
Use the vertical white lines in the video timeline to set when slo-mo begins and ends.
How to Edit Videos on iPhone Using iMovie App
The surprisingly powerful editor allows you to select from eight themes complete with matching titles, transitions, and music. Include the ability to add speed-up and add slow-motion videos, apply filters for color grading, and collage and overlay videos with picture-in-picture. You can also trim a video clip or a photo so it appears for a shorter or longer period of time in your project.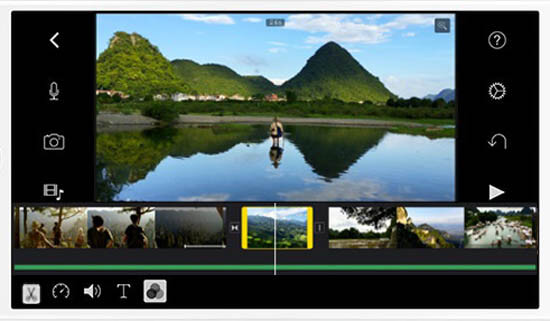 Open the project , select the video clip or photo in the timeline. A yellow highlight appears around the selected clip.
To zoom in on the clip, pinch open in the center of the timeline. When you zoom in, you can see more detail in the clip, which can make it easier to edit.
Select and Drag the beginning or end of the clip to make the clip shorter or longer:

To make the clip longer, select and drag the edge of the clip away from the center of the clip.
To make the clip shorter, select and drag the edge of the clip toward the center of the clip.

If you can't drag the edge of the clip, there might not be additional video at the beginning or end of that clip.
Arrange Clips Using iMovie App
You can change the sequence of clips in the timeline to change when a particular clip appears in your movie.
Open your project, press and hold the video clip or photo in the timeline until it rises off the timeline.

Edit Videos on iPhone for reels.

Then select and drag the clip to a different location in the timeline.
Split Clips Using iMovie App
When you split a clip, you can adjust the duration of each section, remove unwanted sections, or add different titles to each section.
Scroll in the timeline to position the playahead, where you want to split the clip.
Pinch open in the center of the timeline to zoom in on the clip.
Select the clip, select the actions button.
Then select Split and swipe down over the playhead on the clip, as if you were slicing through the clip with your finger.
iMovie places a None transition between the two newly created clips.
For More Editing :
Third Party Apps to Edit Videos on iPhone
Editing videos on iPhone for Instagram, Tiktok, etc.  has become increasingly popular, as the app's video features allow users to create engaging content and reach a wider audience. iPhone's native editing tools are useful, But they may not offer all the features and options you need. There are also third-party editing apps available that offer additional features, such as adding filters and adjusting the video length for Instagram's 60-second limit, edit video on iPhone with music and so on. Here we give you few free video editing apps for iPhone.
Adobe Premiere Rush for Video
This editing software like Final Cut Pro or Adobe Premiere Pro you will notice that it lacks manual controls options. Adobe Rush is a good option for vloggers and video creators who require just the basics for editing.
Download Adobe Premiere Rush for Video
Filmmaker Pro
It is like an advanced version of iMovie. This app also provides basic video editing tools but comes with more manual options that let you control how your video is recorded. The most exciting feature available with Filmmaker Pro is the ability to easily swap out any green screen background with only a few taps. This video editing app also allows you to adjust the color gradient, white balance, and saturation.
Splice Video Editor and Maker
Splice offers an audio library that allows you to record voice overs, add sound effects, or use music as a backdrop for visuals. So you can make/edit your videos in your own style without any copyright. You need to purchases to access some tools, otherwise it is free to use.
Download Splice Video Editor and Maker
Final Cut Pro
Final Cut Pro has many programs that make it a professional level video editing app. It is a best app to edit videos on iPhone. Some noteworthy features include: advanced audio editing, 360° VR Editing, Motion Graphics, and Advanced Color Editing.
Also Read : How to Recover Deleted Photos on iPhone.
Final Thoughts
Overall, the ability to capture, edit and share videos all from your iPhone has made it easier than ever for anyone to become a filmmaker and share their creations with the world. We hope that this article how to edit video on iphone 13/12/11 etc is useful to edit videos on iphone free, edit videos on iphone for youtube, tiktok, instagram.
Thanks for Reading..!!