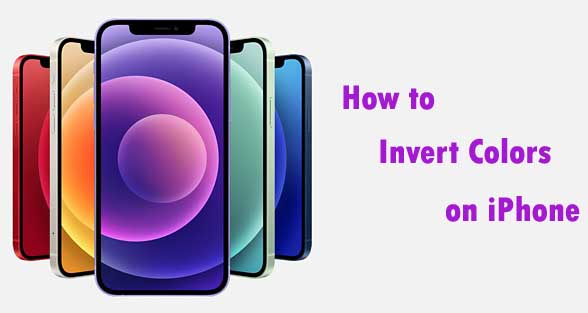 If you have color blindness or other vision challenges or feel very sensitive sight on light while using your iPhone, you can turn your screen dark and make the text white on black background. This article for you. In this article we will show you how to invert colors on iPhone.
There are many people have visual impairment and some of they are very sensitive in light. They are reversing the color scheme usually has the effect of making most of the screen dark on their phone. It also changes certain colors that might cause issues for people who are color blind. Some people with a visual impairment will magnify the screen and inverting colors so that most text is white on black background, helps improve contrast.
You can invert the colors on your device and make it easier to read the texts, pictures, colors etc. with Inversion setting. This will increase the contrast between text/images and the background. Often this means the text will become white text over a black background.
How to Invert Colors on iPhone
---
iPhone offers dozens of user friendly accessibility options to help users with visual, auditory, and motor impairments. One of the simplest options your phone offers is inverted colors. Lets see how to enable invert colors on iPhone 11.
How to Turn on Invert Colors on iPhone 12 and earlier
Open Settings on your iPhone.
Go to General.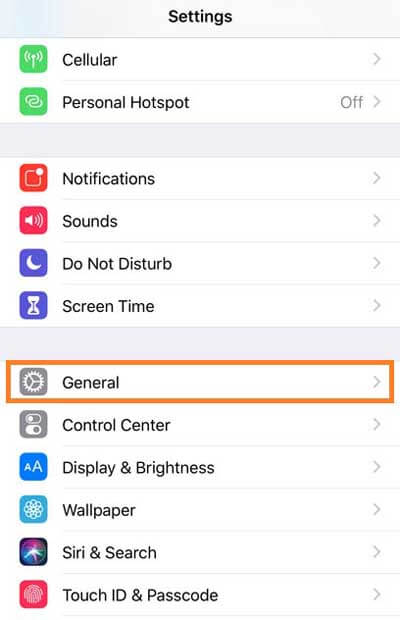 Tap "Accessibility".
Then select "Display Accommodations".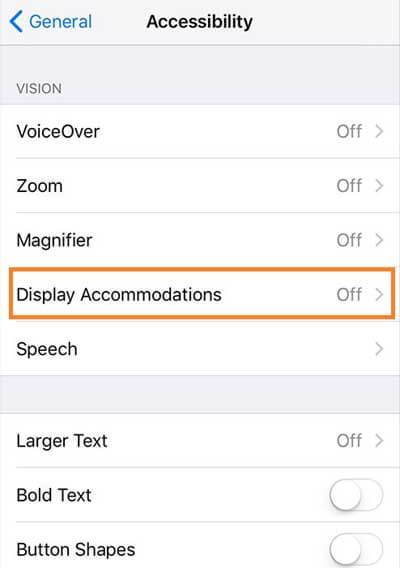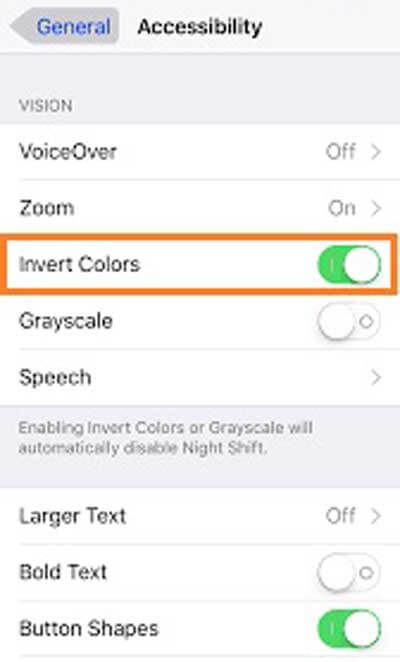 Then choose either "Smart Invert" or "Classic Invert". Now the screen colors change immediately.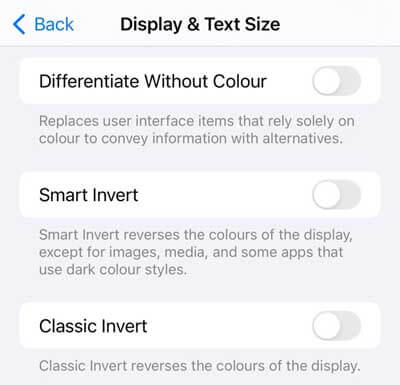 To undo the inverted colors setting on an iPhone or iPad, repeat the steps above. Select the invert option again to return the device colors to their original setting.
Smart Invert vs Classic Invert : Smart Invert reverses the colors of the display except for images, media, and apps that use dark color styles. Classic Invert reverses all the colors of the display.
How to Turn On Invert Colors on iPhone 13 and Later
On your iPhone open Settings.
Tap "Accessibility".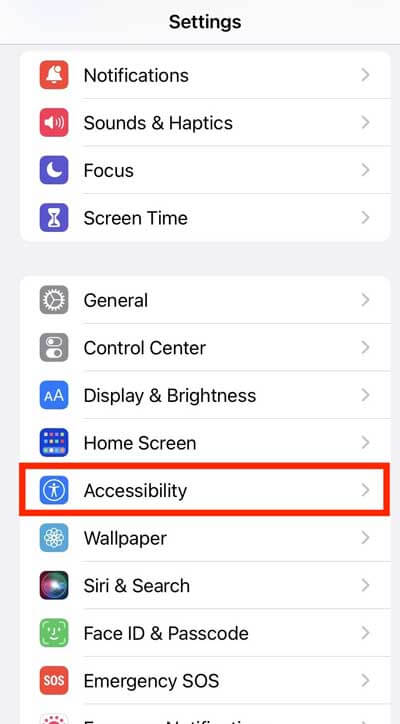 Then, select "Display & Text Size".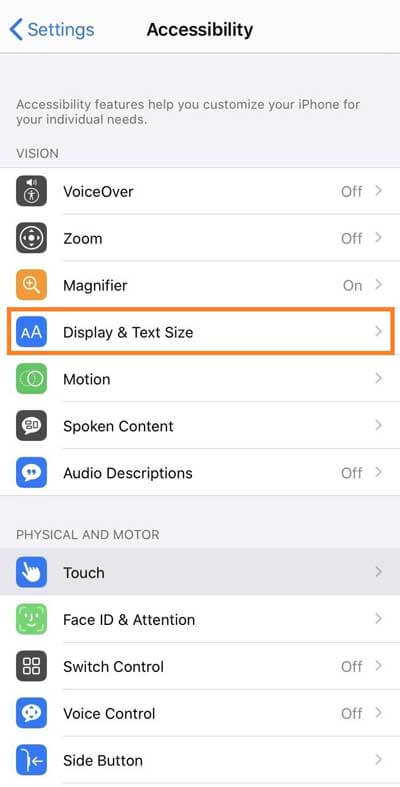 How to Quickly Turn ON/OFF Invert Colors
If you want to use invert colors regularly in iOS 12 and earlier, you can set up a shortcut. To set up shortcut for invert colors.
Open "Settings" on your iPhone.
Tap "General".
Select "Accessibility".
Then, tap "Accessibility Shortcut".
Select either "Smart Invert" or "Classic Invert" and leave the screen.
Now, when you want to invert colors, triple-press the Home button (or the side button on iPhone X and newer) and choose the invert colors option you want to use.
Note : To use invert color option in iOS 13 and later, go to Settings > Accessibility > Accessibility Shortcut.
Also Read : How to Mirror iPhone to TV.
Final Words
Well, now you know how to invert colors on iPhone se, the methods is in front of you now. We gave the ways both for newer and older iPhone models. However, our article also highlights the shortcut process of using this function. So we hope that this article how to invert colors on iphone 2023 is useful to invert colors iphone shortcut, invert colors iphone 13.
Thanks for Reading…!!!