Are you looking for adjust the brightness on iPhone, now you are in right place. Today this article explains you how to adjust the brightness on iPhone.
You probably need to adjust your iPhone's screen brightness regularly. When it's bright outside, you want to increase brightness so you can see. When you're in a dark room, you will want it dim so it doesn't hurt your eyes. Decreasing your screen brightness will also help you save power and increase your battery life.
Here you can learn about how to adjust the brightness and color temperature on your iPhone using control center. iOS devices uses an ambient light sensor to adjust brightness levels based on the light conditions around you. The sensor lowers brightness in dark location and raises brightness in light locations. The auto brightness feature is on by default on iPhone.
How to Adjust Brightness on iPhone
You can able to quickly adjust brightness in control center on your iPhone.
On your iPhone swipe down from the top-right corner of your display.
Drag the brightness bar up or down to adjust the brightness
Swipe the brightness bar indicated by a sun icon.
If you swipe to right, it will brighten the screen and if you swipe to left, it will dim the screen.
How to Turn ON/Turn Off Auto Brightness
When the auto brightness option is ON you can able to notice that the brightness slider on your device moves according to changing light conditions. If you want to turn off auto brightness on iPhone, follow below steps,
Go to the Settings on your iPhone.
Tap "Accessibility."

adjust brightness on iphone 13.

Select "Display and Text".
Turn off the auto-brightness.
Then, if you want to turn it back ON, go to Settings > Accessibility > Display and Text > Turn ON the auto brightness.
How to Adjust Brightness in Settings
Open Settings icon from your iPhone's home screen.
Select the "Display and brightness".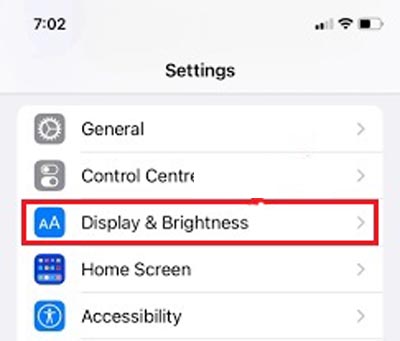 Drag the slider to the right or left to adjust the brightness, move the slider to the right to brighten your screen and move the slider to the left to dim your screen.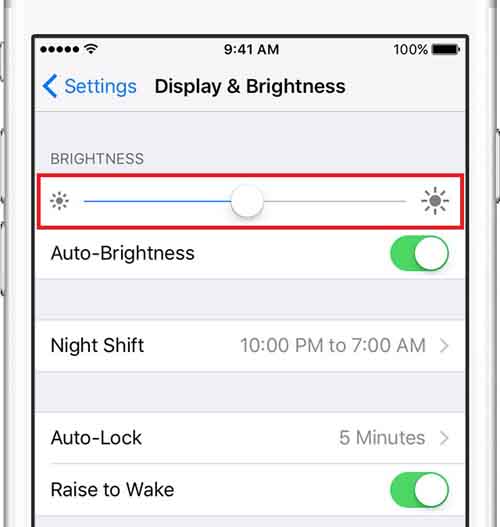 Also Read : How to Invert Colors on iPhone.
From this guide you learnt how to turn on/off auto brightness. It helps you to make the screen easier on your eyes. We hope that this article how to adjust brightness on iphone 11 is useful to adjust brightness on iphone 12, adjust brightness shortcut, turn off auto-brightness iphone.